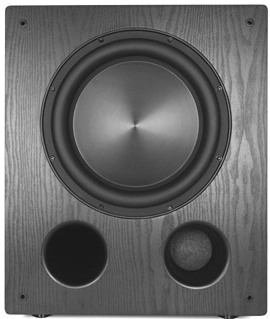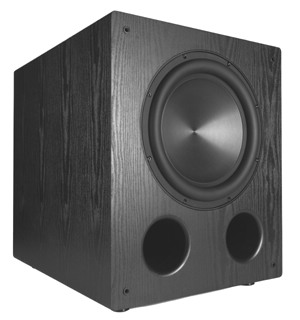 FVX12 uses our new Hypex module based HX405PEQ amplifier with one-band toggle defeatablePEQ. Its tuning frequency is exactly same as LVX12.
Documentation:
Quickguide
Integration guide
The price includes shipping to 48 continental states.
| | | | |
| --- | --- | --- | --- |
| | Description: With Hypex module based amplifier with one-band PEQ | Price | |
| | FVX12 black oak finish with multi-tune (including shipping to 48 US states) | $1059 | |
| | FVX12 black matte finish with multi-tune (including shipping to 48 US states) | $1059 | |
| | FVX12 flat white paint finish with multi-tune (including shipping to 48 US states) | $1229 | |
LFE meets accuracy and control
FVX12 multi-tuned ported servo subwoofer is the little brother of our FV15HP/FVX15 subwoofers. It is our answer to the need for a "bang for buck" home theatre solution that retains the dynamic and accurate bass that FV15HP/FVX15 become known for. Correctly integrated, our vented subwoofers can achieve the tight bass normally associated with a sealed enclosure, yet with greater low frequency output. We recommend this subwoofer for systems in which home theatre has a high priority. FVX12 also features multi-tune capability. Customers can select either one-port or two-port operation.
Direct Servo Technology
All our subwoofers use our patented Direct Servo technology. The servo enables precise control over the cone which is essential for tight, dynamic and accurate bass. It also counteracts many different driver non-linearities and allows us to use lighter drivers which avoid the need for excessive amounts of amplifier power.
Some of the benefits of Direct Servo include:
Reduction of the effects of thermal compression are eliminated under normal operation
Higher efficiency allowing output which would normally require a more powerful amplifier
Deep bass extension can be achieved using a low mass driver with superior transient response
Mechanical and thermal memory effects are reduced, further improving transient response
The effective driver Q value is 0.1 resulting in much tighter and accurate bass than conventional non-servo driver with typical Q value of 0.3-0.5
Dramatic reduction of the re-radiation of bass from inside the box
Read more about Direct Servo in our technology section.
View animation demonstrating how Direct Servo works

Continue to Options & Features