Features & Options
Product features include:
All our subwoofers feature our Direct Servo technology, which is our secret to achieving tight and accurate bass. The benefits are far more than simply achieving low distortion.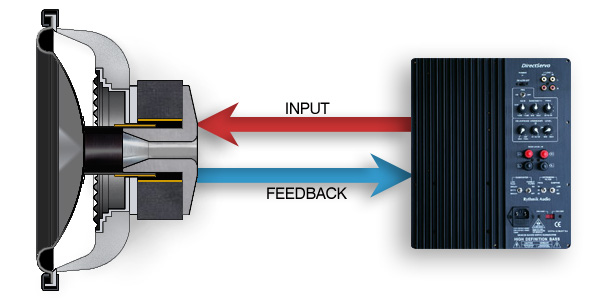 Learn more in our technology articles

Hypex Ucd module-based amplifier
Hypex Ucd modules are known among audiophiles to be one of the best sound class-D modules. While class-D can reduce the footprint of amplifiers, other companies have further incorporated switching power supplier to save cost and space. However, the disadvantages of switching power supplier are complexity of circuit leads to higher failure rate, higher compression at high transient current demand, and inflexibility of 120/240V switchable operation. The amplifier in FVX15 uses conventional toroidal transformer to address these issues. In addition, two large US-made (CDE) 12000uF/80V power filter capacitors are used to ensure stability of power supply even during the most demanding HT special effect.
12" light weight paper high excursion driver
Driver features include:
Light weight paper cone
Low moving mass to ensure an exceptional transient response
High flux density in the gap to ensure low distortion
Flux modulation shorting rings to lower inductance and improve linearity
Extended upper bandwidth response allowing a higher crossover point than most
Our enclosures are very solid and well braced to minimize any cabinet resonances or coloration. Customer can choose either black oak or black matte finish.
All of our subwoofers feature unique bass extension controls which are not normally provided on subwoofers. This enables the user to customize the output and extension to achieve the best compromise in any room. Most subwoofers neglect to provide bass extension control, and the result is that dynamic headroom is compromised.
More information